Many things will be easier
Easy Wiring
Click & Click. COOL MUSCLE 2's wiring is very easy as just connecting connectors on cables.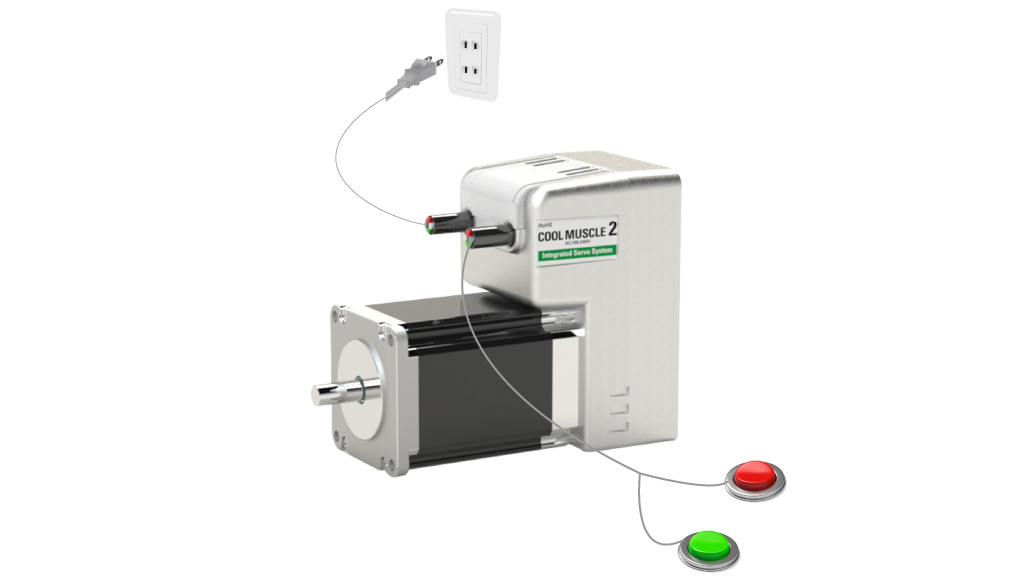 Easy Control
COOL MUSCLE 2 can store motion programs. Stored motion prorgams can be easily executed from switches.
Easy Programming
Easy commands make even complicated program easy. Easiness reduces the time for prgram creation and edition.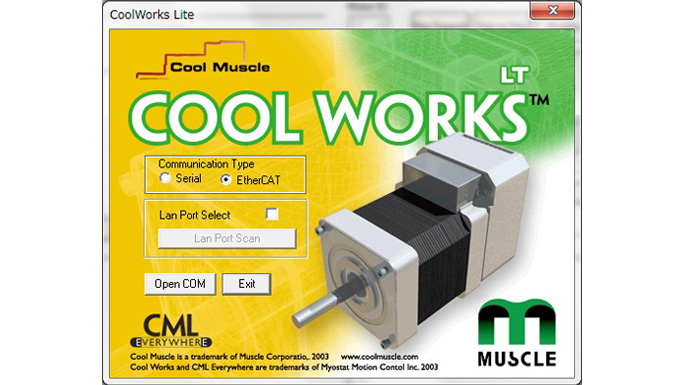 Utility Software CWL
User interface that you can control COOL MUSCLE 2 intuitively. You can easily set parameters, data and monitor COOL MUSCLE 2 status from CWL.