COOL WORKS QUICK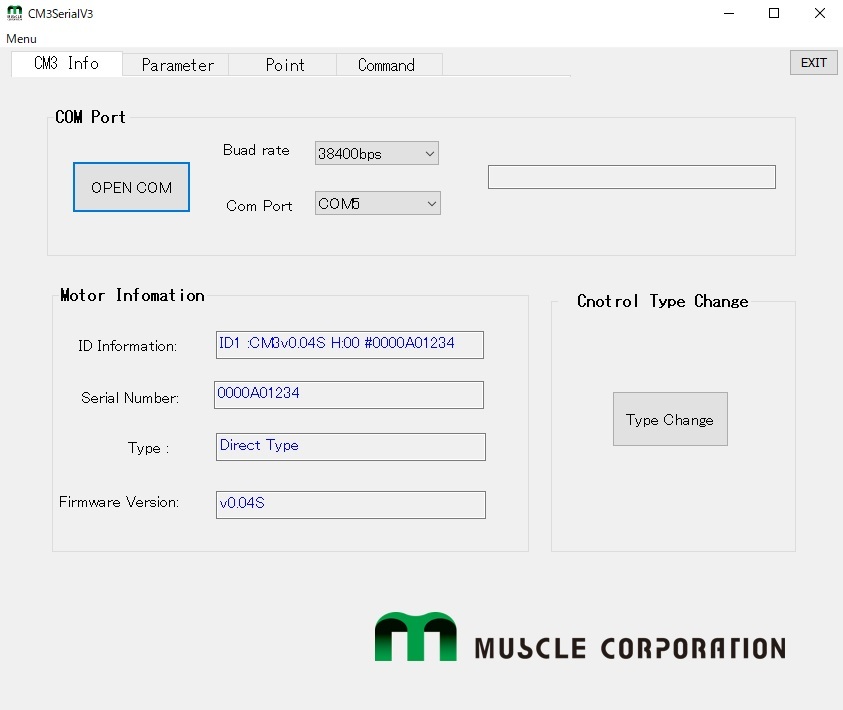 COOL WORKS QUICK is a support software that facilitates parameter setting, point setting, and graph creation for CM3, CM3+, and greatly reduces development time.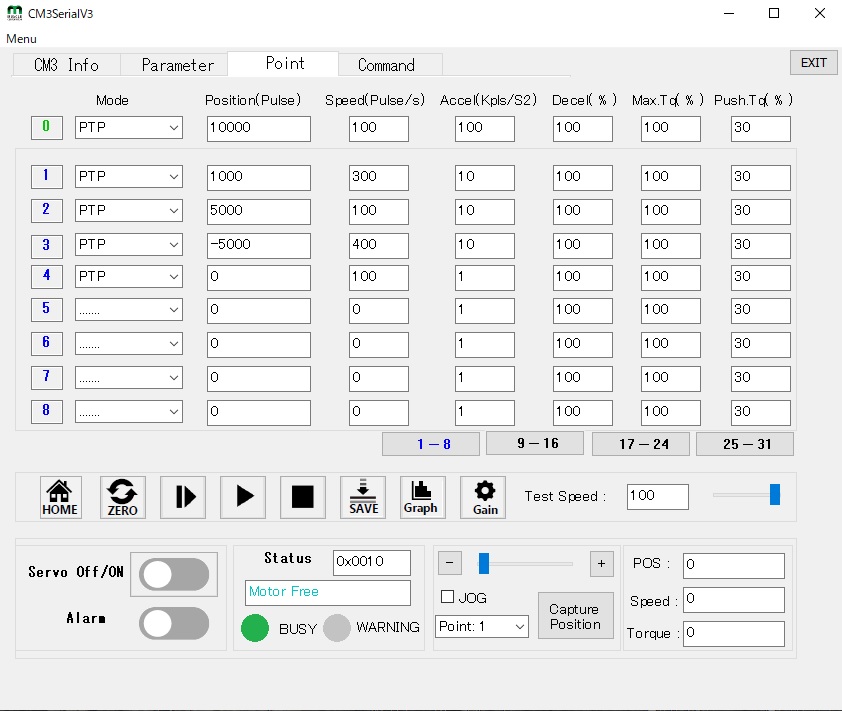 Up to 32 points can be set by simple and intuitive operation.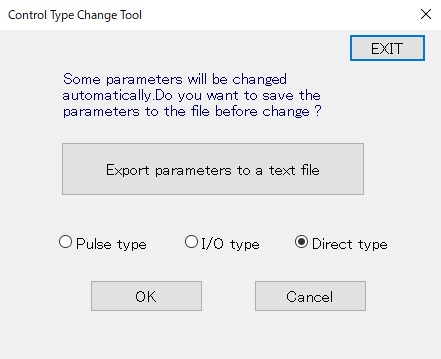 The software allows you to switch between each type, direct type, IO type and pulse type. By changing the type, one motor can support various controller interfaces, serial communication, IO, and pulse signals.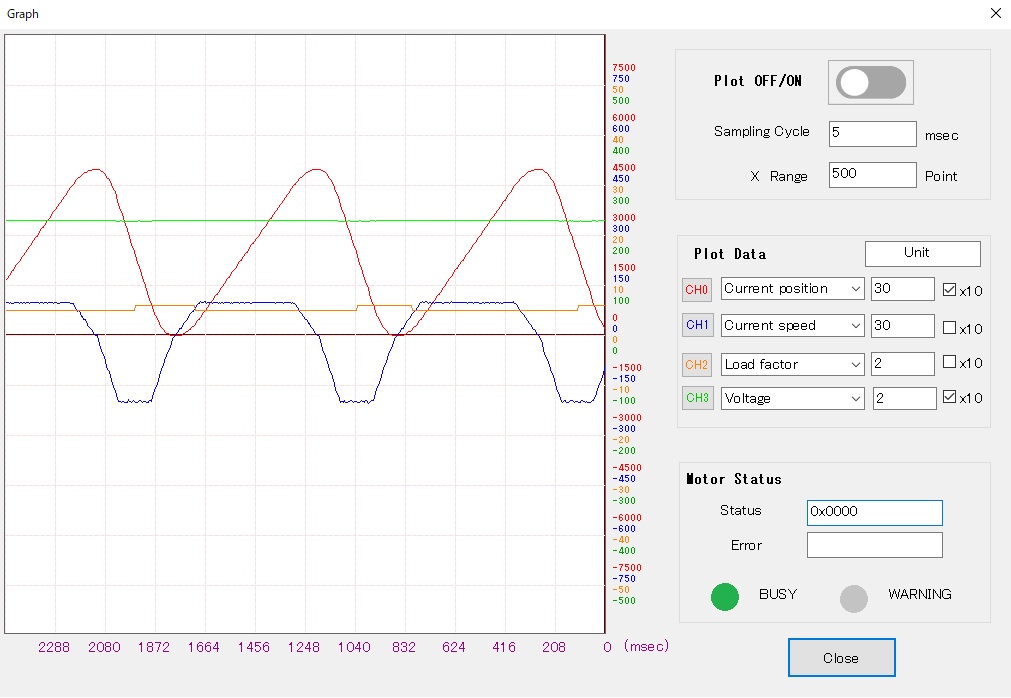 Various data plots are available, such as motor position, speed and torque. Since the command value and the actual value can be plotted on the same screen, the adjustment time can be shortened.
Program creation support tool (β-version)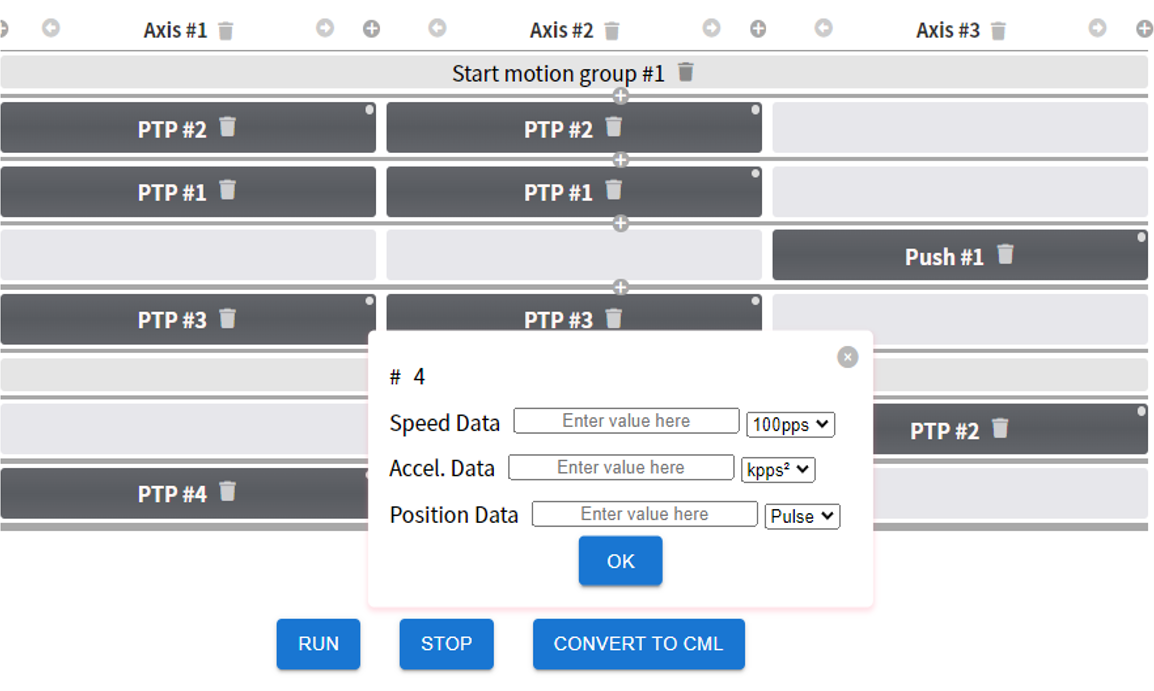 CM3+ programs can be created intuitively from a browser. It is possible to convert units for each application, create programs for up to 3 axes, and export created programs. *This is a development beta version. We are not responsible for any malfunctions or accidents caused by this application.
Communication Software for Modbus RTU(RS485)