"What if it is possible?". Let imagination fly and dreams are expanded unlimitedly.
To make the impossible possible, imagination is transformed to creativity then starts to take shape.
MUSCLE continues to take shape to customers' dreams with excitement as the scene we have been dreaming appears right in front of us.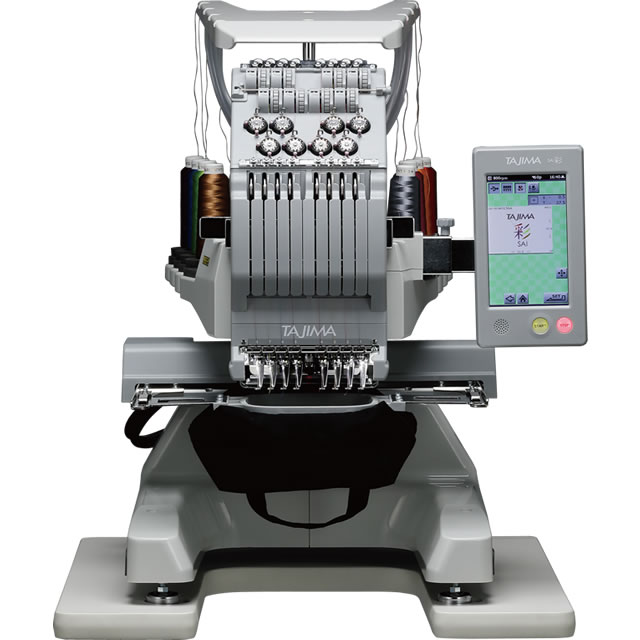 Embroidery
Sewing Machine
Succeeded in the Co-Development of the world's first computer-controlled industrial embroidery sewing machine. Achieved twice the performance of conventional products.
(Currently, we are building a future-oriented embroidery sewing robot to create new common sense in the apparel industry. Bringing further future-oriented in the world of embroidery sewing!)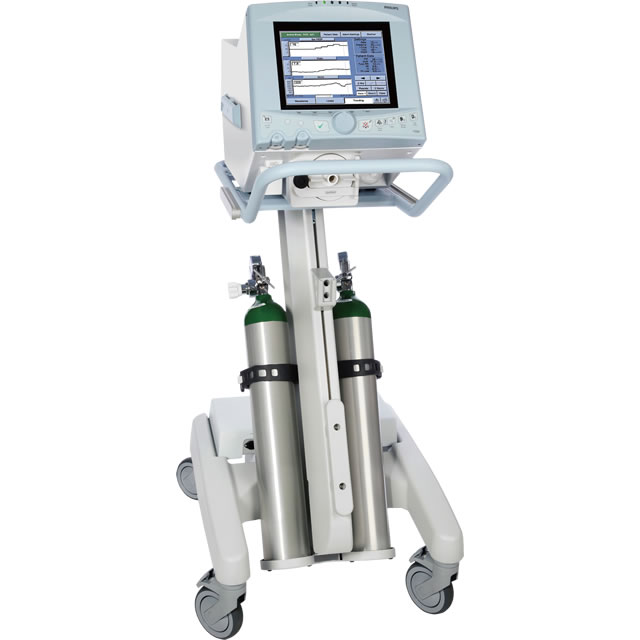 Ventilator,
big hit product
in the world market
Collaboratively developed a ventilator with CPU-controlled motor with a medical venture in the United States.
FDA certified even by the world's first initiative It became so popular as nicknamed "Easy to breath", and increased its sales.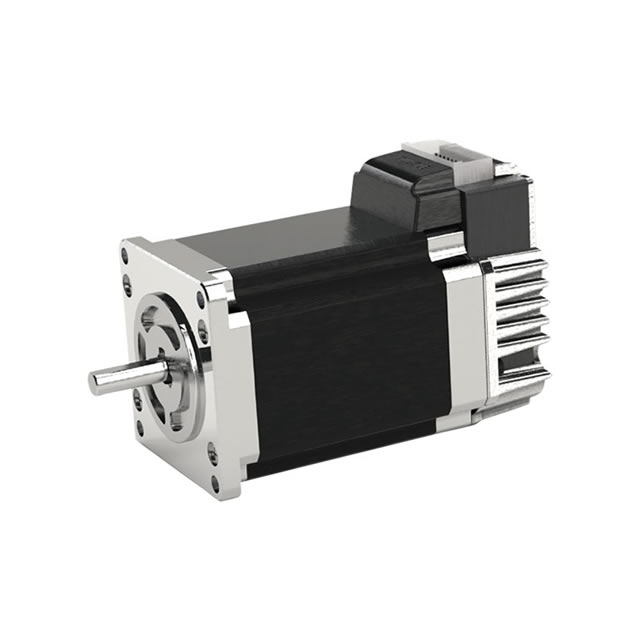 Integrated
AC Servo System
Succeeded in development of "COOL MUSCLE", an Integrated AC Servo System embedded with control devices that can be controlled by its own brain.
COOL MUSCLE was first started in the United States then in the world although we were not well-known company in Japan.
Precise Control
We developed original products in that all the elements required for industrial robots are implemented.
We solved the difficult problem as to reconcile high performance, low cost, high reliability and compactness.
Contributes to major industrial robot manufacturers and giant EMS by supplying OEM products.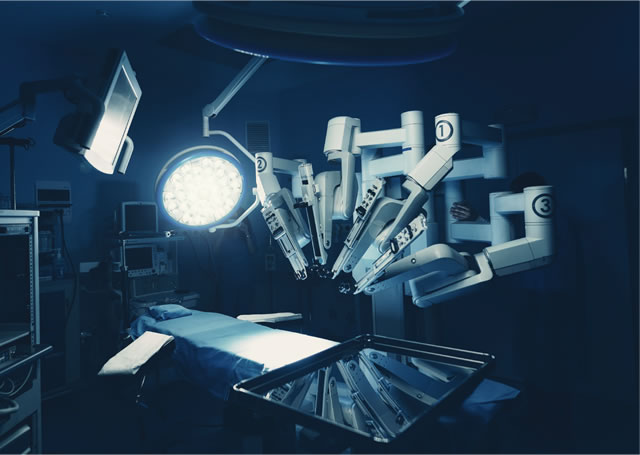 Remote
Surgery Robot
COOL MUSCLE has been adopted in the next-generation remote surgery robot, that is an cutting edge project in the United States.
The drive unit of the remote surgery system consists only of the "Integrated AC Servo System".
for theme park
characters
Flexible motion can be easily programmed.
"COOL MUSCLE" is selected by its compactness and price advantage because it is built into characters.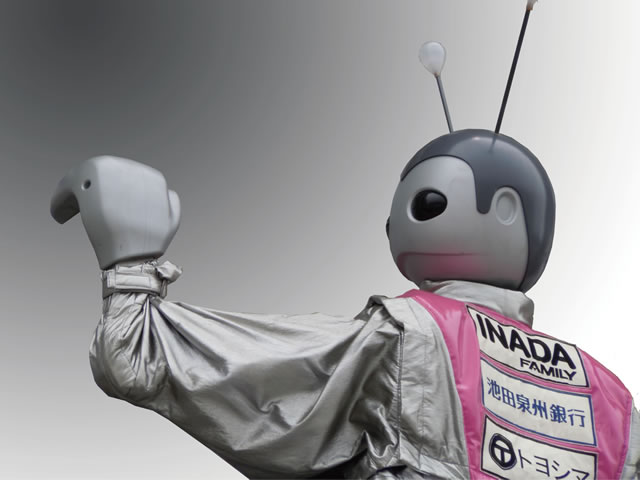 World's first humanoid robot
that vertically move up and down
"YUME ROBO"
2010 Shanghai World Expo: MUSCLE received a request to make a robot that moves up and down the front wall of the Japan Industry Pavilion. We succeeded to develop the YUME ROBO in 3 months with the cooperation by 14 companies in Osaka.
Continuously operated outdoors for 6 months, making a great contribution to attracting visitors. Received the "Latest Technology Award" from the Japan Industry Pavilion and YUME ROBO became the permanent display at the Shanghai World Expo Memorial Hall.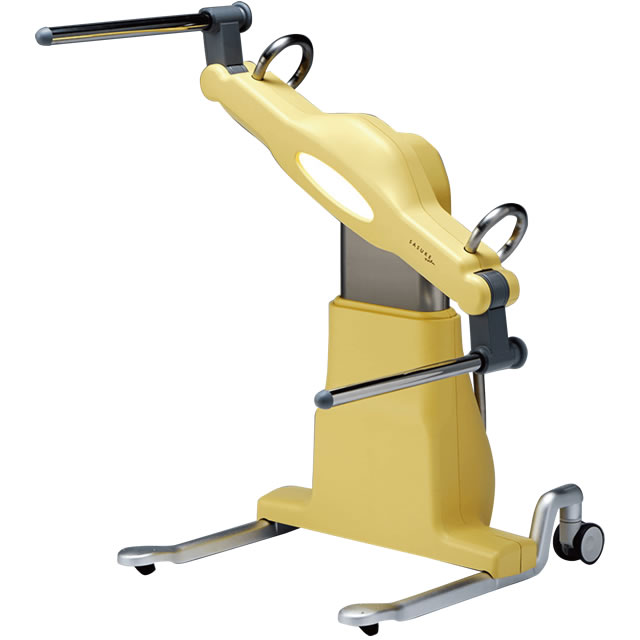 Healthcare Robot
"ROBO HELPER SASUKE"
There are many consultations requests after "YUME ROBO" was displayed at the Expo.
Started development of transfer assist robot since an urgent solution was required in aging society background.
SASUKE attracted attention around the world with its unprecedented ideas.
Mannequin Robot
If you get something moved that doesn't naturally move...
When we moved the mannequin from such an idea, it caught eyes and we saw a possibility in Fashion and Technology.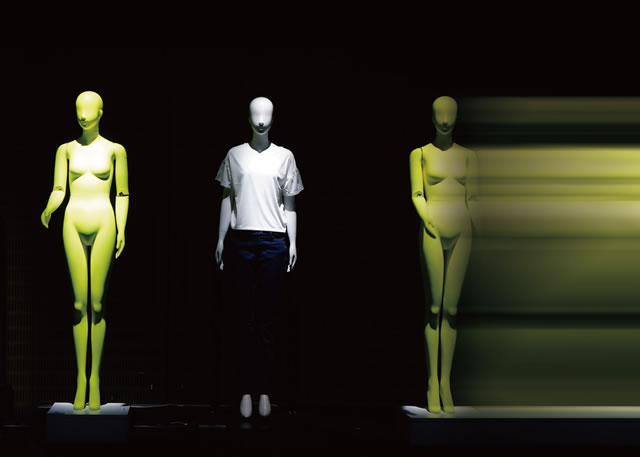 Bunraku Robot
Challenge on Art and Technology.The application of Bunraku's technique greatly expands the possibilities of robots.
Scientific research subsidy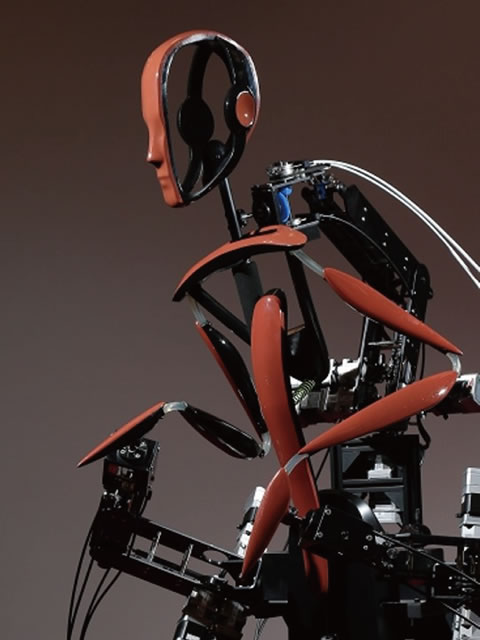 Buddha Robot
Buddha Robot with the front mask that makes you imagine more delicate "Japanese" was developed..It was a challenge to Japanese art and preserving motion of Living National Treasure.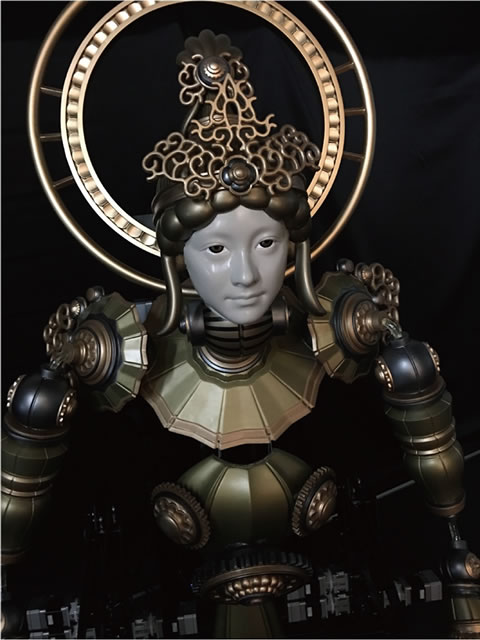 Dancing Robot
Sometimes smooth, sometimes sharp,Dancer-like movements that are difficult to achieve with robots.
It looks great even in a dome that conciliate both of these.Robotic Choreographer with a size (3m).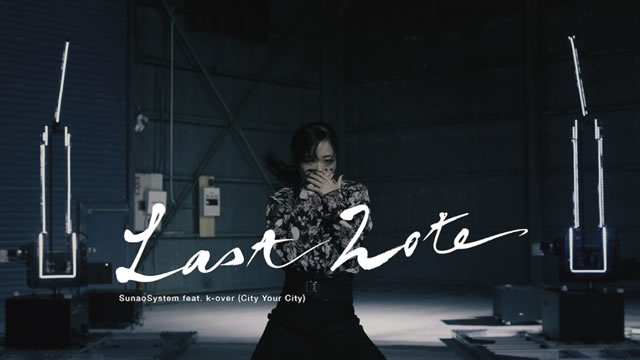 Art Robot
Words from a Japanese painter, "I want you to move my work"
The birth of a white peacock robot made of ultra-thin Japanese traditional paper. Art xand Technology,We are still expanding a possibility.
Wire Robot
Challenged a wire-driven robot that can freely control the posture of the end effector.
Spread a possibility of wide range of applications with a combination of special wiring (patent pending) and real-time control.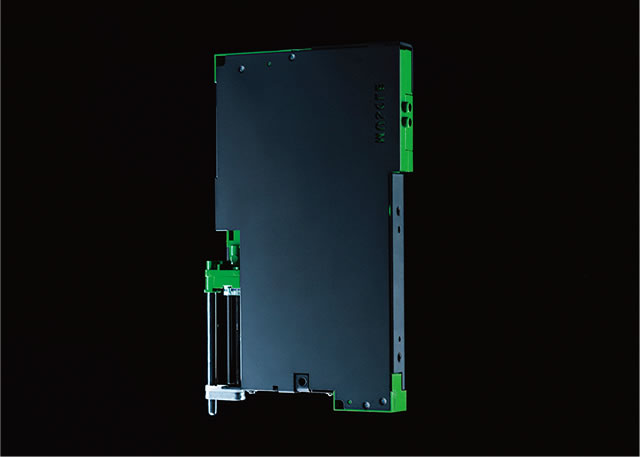 Biotech Robot
High precision from a small amount to a large amount x intelligent pipette ...
If it doesn't exist, let's make a one!
After many years of research and development, we reached the way out there.
Patent pending for special mechanism and technology.