COOL WORKS LITE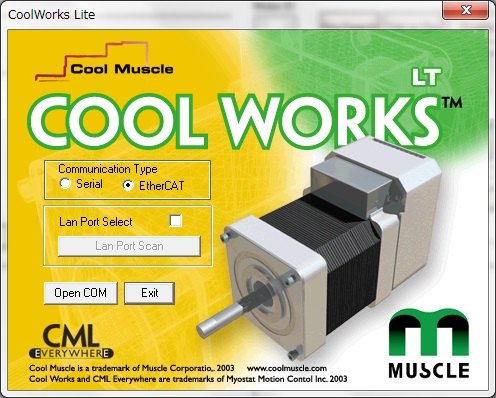 COOL WORKS LITE is support software for COOL MUSCLE. It's designed for the easy use and to shorten development time of system with COOL MUSCLE.
COOL WORKS LITE includes all the necessary functions for COOL MUSCLE such as parameter settings, program creation, jogging and status monitoring.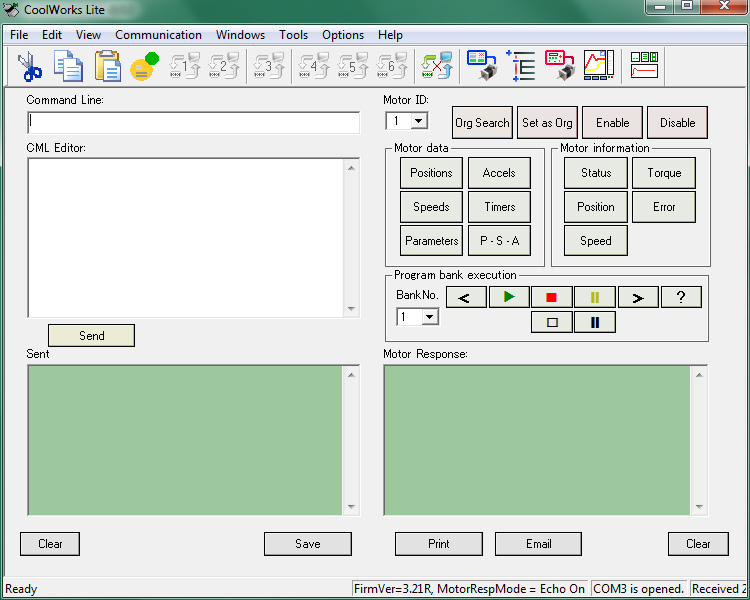 The terminal window allow reading and writing of motor data, parameters and program banks.
The botton operation makes it easy to run the program and check the current status.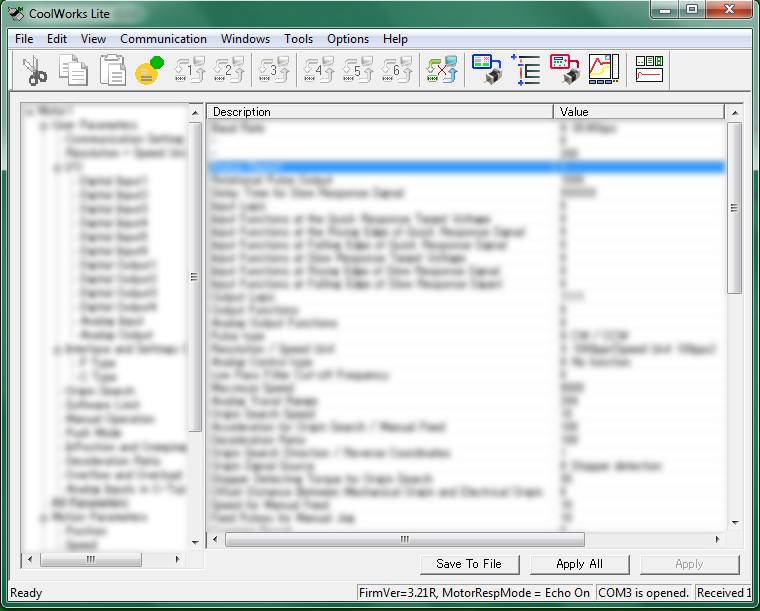 Parameters and program list is displayed.
You can easily change the setting of motor parameters for each function.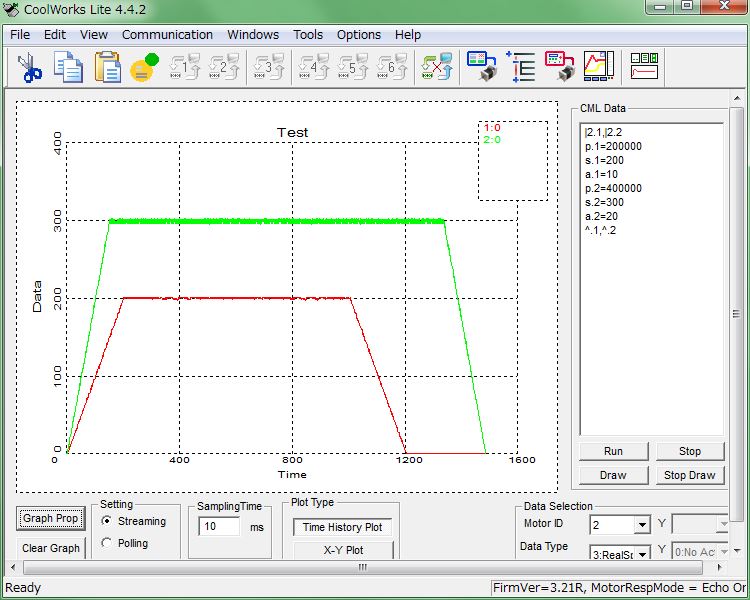 The position, speed and torque of the motor can be draw on the graph.
It helps you adjust and monitor of settings.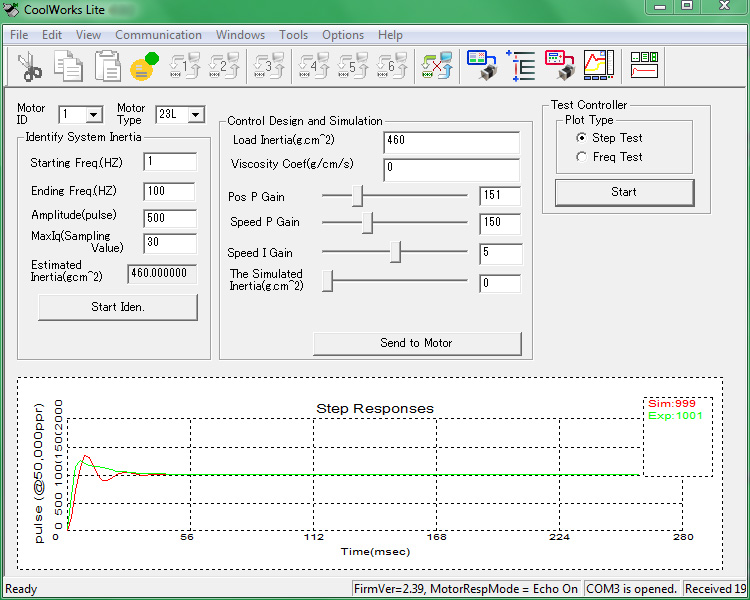 You can adjust and simulate the responsiveness with the dedicated tool.