We exhibited at the International Robot Exhibition 2022 held at Tokyo Big Sight for four days from March 9 to 12. Some of our exhibits are introduced below.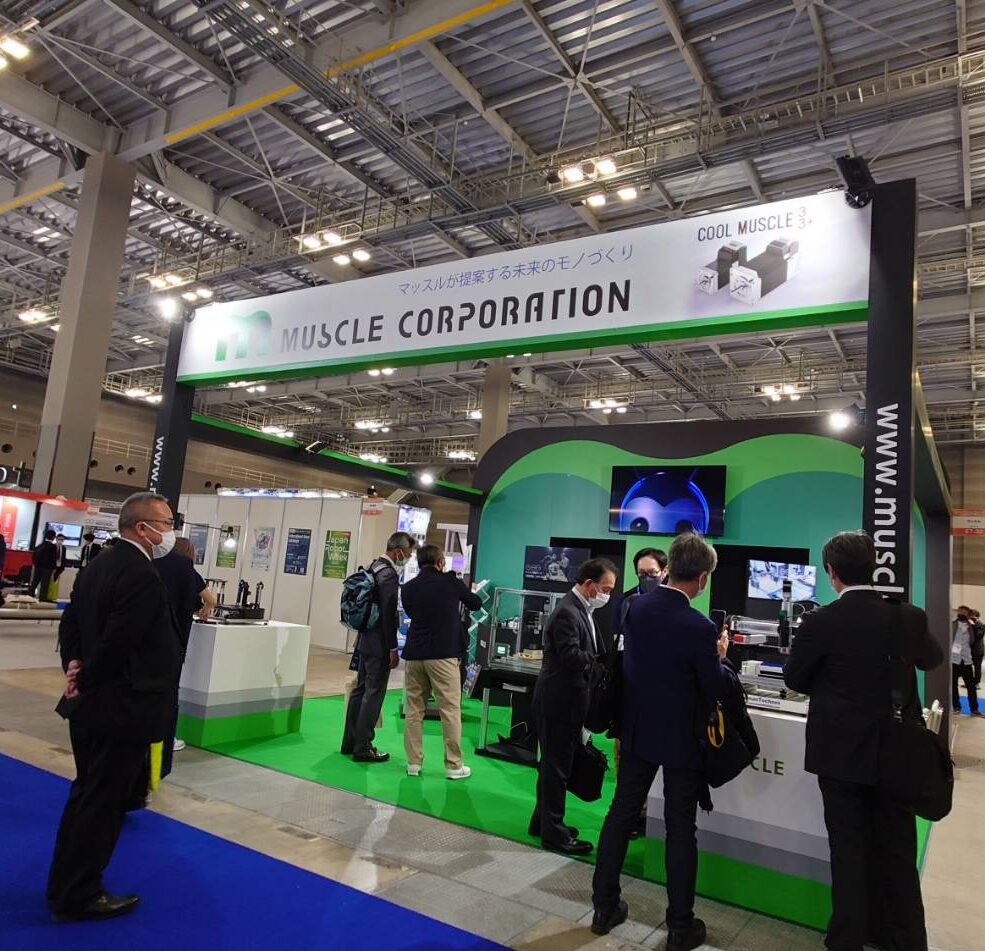 【 booth】
COOL MUSCLE 3+

Since the CM3+ has a built-in CPU, processing that used to be handled by the controller side can now be handled by the motor side, greatly reducing processing on the controller side (PLC, PC, microcomputer, etc.). In some cases, the controller can be omitted, shortening the development time.
Robot Hand controlled by I/O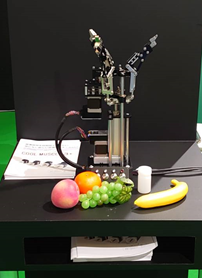 The direction of the fingers and the gripping and releasing motions of the robot hand were controlled using two axes of the CM3+. Not only simple positioning, but also pushing motion and a series of motion patterns can be triggered from input signals.
The autonomous distributed control makes it possible to slim down the equipment.
5
-axis pick-and-place robot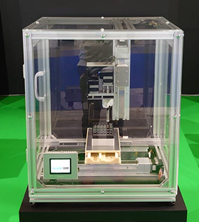 A pick-and-place robot was built using a CM3+ with 5 axes: X, Y, Z, θ, and chuck. The program is stored inside the CM3+, and the touch panel triggers the operation and displays the number of test tubes picked up and other information received from the CM3+. Since the CM3+ performs all processing related to the operation, the development man-hours on the touch panel side can be significantly reduced. In addition, since no PLC is used, a switchboard-less device has been realized.
PC Control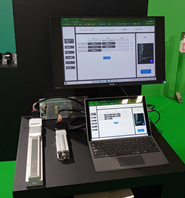 CM3+ is ideal for prototype machines and in-house jig development, etc. It can be controlled directly from a PC, and parameter and operation settings are also available. We also exhibited a program creation support tool for mechanical designers with no programming experience. (Under development)